A Donor's Story
A Family's Experience Inspires Support for Stem Cell Science That Could Change Lives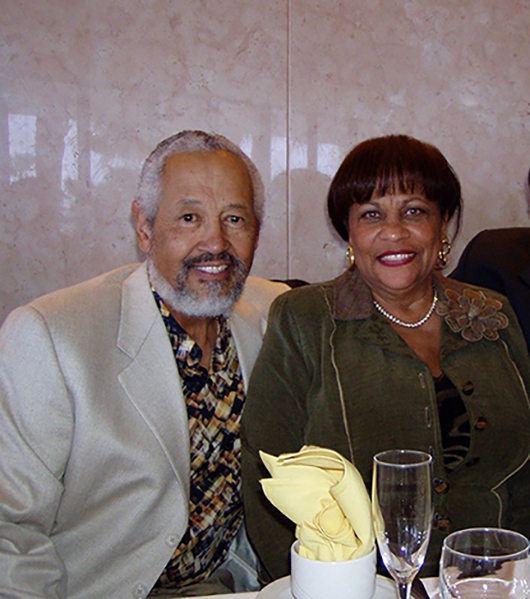 Damon Mills loved a good adventure.  
"He was fearless," said Marcia Mills, his wife of fifty years. "He'd traveled all seven continents. He'd cycled up the entire West Coast, and through France and Switzerland."
In nearly five decades of marriage, Marcia lived through many adventures with him. Perhaps that's why she didn't think anything about the sirens she heard after Damon grabbed his cycling gear and left the house for a short ride. 
"He'd gone down this hill near our house a million times," Marcia said. "For some reason, this time, he lost control and flew over the handlebars."
Damon injured his spine at the third vertebrae, which left him permanently paralyzed from the neck down. He was stabilized at UCLA, then transferred to Rancho Los Amigos National Rehabilitation Center in Downey.  
As Damon focused on his physical recovery, Marcia, and the couple's three children, Marc, Lisa and Kelly, researched the best available treatments—and the best hope—for his condition. In the course of their investigation, the family read about the stem cell research program at UCI, which was in its infancy. Although they saw hope for future spinal cord injury patients in the research, it could offer nothing for them in 2005.
Within six months of the tragic accident, Damon was discharged. His work as a radiologist at Queen of the Valley Hospital in West Covina was adapted to accommodate his physical restrictions. Marcia, who holds a doctorate in clinical psychology, specializing in forensic psychology, retired from her role with the Superior Court of Los Angeles County to help with his care.
The high school sweethearts found ways to keep doing the things they enjoyed, like going to the theater and to Lakers games. Their life was different, but full. 
Then, in 2008, Damon, aspirated while eating. His death came two months before the couple's fiftieth wedding anniversary.  
"We were so devastated. That's when we recalled what we'd heard about UCI," said Marcia. 
The family was invited to tour the stem cell research center. It was around the time UCI investigators were seeing promising results from an investigation of embryonic stem cell therapy for acute spinal cord injury.  Ultimately, the Mills family committed to making an unrestricted philanthropic gift in 2008 to support the groundbreaking research. They have continued to do so every year since. 
The labs the family toured more than a decade ago have since evolved into the internationally recognized Sue & Bill Gross Stem Cell Research Center. Promising therapies for such conditions as Alzheimer's disease, retinitis pigmentosa, Huntington's disease and stroke are in various stages of development. The center's CIRM Alpha Stem Cell Clinic is a hub for stem cell-based clinical trials, with 20 trials currently underway; a number that grows as more stem cell science is translated into potential treatments.
"Marcia Mills and her children have made an indelible impact on stem cell research through their gifts," said Aileen Anderson, PhD, director of the Sue & Bill Gross Stem Cell Research Center. "Most traditional funding sources no longer invest in the earliest stages of research to explore breakthrough innovations in science. Through the generosity of people like the Mills family, researchers are able to push the boundaries of medical investigation, offering hope for those whose lives have been altered by devastating illness and injury."
The Mills family has relished being part of the journey.
"My husband lived all his life supporting causes," said Marcia. "After his death, we attempted to continue his legacy of philanthropic work. It's been an amazing journey for our family to have visited the [stem cell research] labs early on and to now see them on the cutting edge."